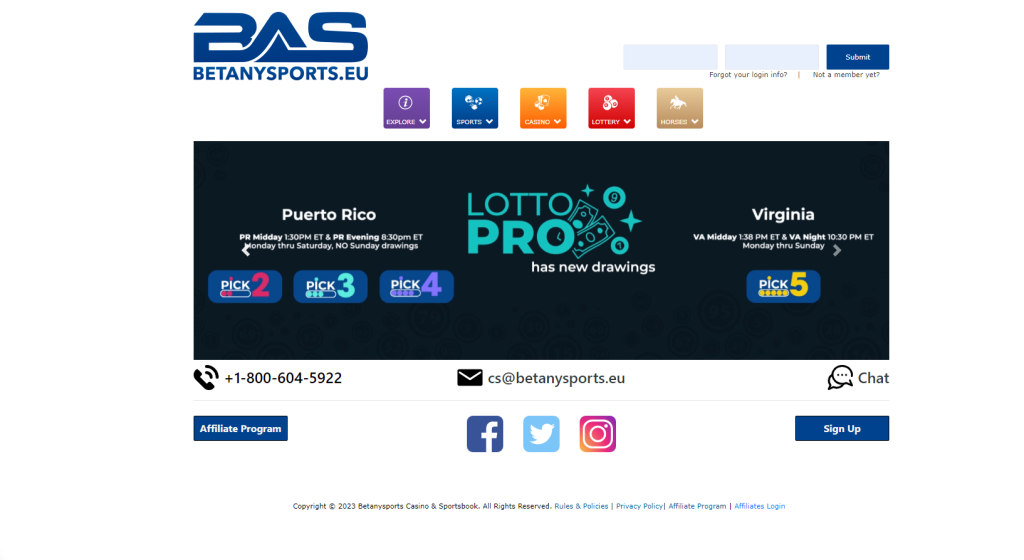 BetAnySports has been around for decades but has recently been a fast-rising brand in the sports betting community. The sportsbook delivers a simple, clean product, offers all sorts of bonus options, and backs it all up with strong customer service. If you haven't yet opened an account and tried them out, it's worth having them among your options. Read on to find out why so many sports bettors have become big fans.
Variety Of Promos
Sports bettors are always looking for options. Depositing at BetAnySports.eu gives you about as many as you'll find in the industry.
When you open an account at BAS, you'll be presented with many options for your welcome bonus. That includes a low juice account where you can simply get better odds each day. You can also get the Kickback Package, which returns 15% of your losses into your account every month.
They included a new bonus which gives you 25% CASH up to $2K. Use promotional code: MadJack to get an additional 5% on your BTC deposit.
Beyond that, there are bonuses available for those who are into lottery, reload bonuses or casino rebates too. Whatever your flavor, you'll be able to customize the welcome bonus to fit the way you play.
Tons Of Options in The Sportsbook
Once you're in and signed up, and begin to play, you'll see that BetAnySports has everything you'd expect to see from a highly rated sportsbook. That means you'll find tons of moneylines, props, live betting for all the major sports like NFL, NBA, UFC, college football, college basketball, MLB, NHL and more. They go far beyond the basics too, so if you're looking for late night Korean baseball lines or some Turkish soccer, they probably have that covered too!
Props are all the rage these days, which is why so many of their customers love their Props Builder feature. This allows you to select the players you want in each game and choose the stats you want to bet on. They'll price it out for you and then you lock in your bet. If you know fantasy sports well and study the player stats, this is a great way to find some value.
Casino Offering
After you've had some fun in the sportsbook, dip into the casino where you'll find plenty of excitement. The menu is deep as they do a great job of satisfying all cravings.
If you're going for a spin around the reels, they have tons of slots to choose from. All the biggest game providers are there. Whatever the theme you fancy – whether simple spinners, games with 3D graphics or progressives – you'll find it at BAS.
If it's table games that you're looking for, there are games aplenty. Blackjack, Roulette, Video Poker games are all covered and there are tons of Live Dealer gaming too.
Best of all, it's a quick transition from the sportsbook to the casino and back, so if you want to jump from one to the other, they make it easy for customers.
One Of Our Favorites BetAnySports has quickly become one of our favorite sportsbooks. They've been around for decades and have built a solid reputation in the industry. Put a few bucks into an account and try them out. You'll see why so many sports bettors are happy with everything they offer.
Deposit methods:
Credit cards
Bitcoin
Bitcoin Cash
Litecoin
Ethereum (NEW)
Binance Coin (NEW)
Tether (NEW)
USD Coin (NEW)
.
Visit: betanysports.eu