Enjoy an "Enhanced Sports Betting Experience" at Online Sportsbooks
The entire sports betting industry is evolving at a rapid pace. Retail sportsbooks once confined to the state of Nevada are starting to pop-up all over the US in land-based casinos, professional sports facilities, horse racing venues and other retail gaming centers.
Online sports betting has quickly become the fastest growing segment of the industry through the proliferation of mobile betting apps. It has never been easier to add some betting action to your favorite sports. You can even base all of your betting strategy on the performance of individual players as a crossover from fantasy sports.
---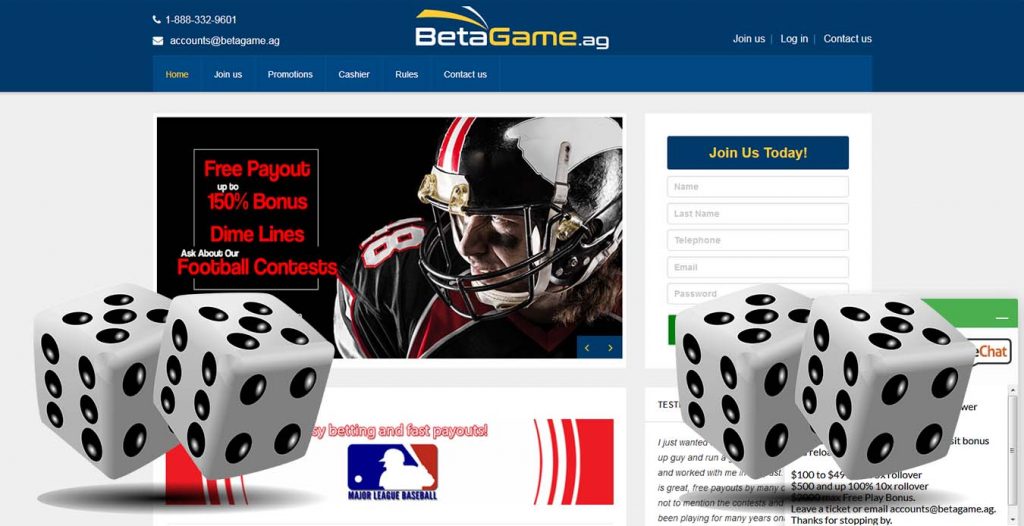 BETAGAME comes loaded with all the fantastic features that you would expect when gambling in a brick and mortar. Want Las Vegas on you PC or mobile device? Now, you have it with a sportsbook that offers it all, along with the hottest online racebook, and virtual casino.
---
The best online sportbooks in the industry are turning to advanced technology along with sophisticated gaming software innovations to further enhance the entire sports betting experience. The only limitation in place for today's oddsmakers is their own imagination when it comes to betting markets and expanded betting options covering just about every sport and sporting event.
Ironically enough, straight bets on a game's point spread, total line or money line odds still account for the bulk of any online sportsbook's monthly betting handle. However, that is just the tip of the iceberg when it comes to all the different ways the online sports betting experience can be enhanced.
The biggest enhancement in recent years is creating an immersive element to betting on sports. This was first expanded by releasing daily game props for all the major betting sports. The next expansion opened the door to live betting after the games have gotten underway. Betting odds are constantly being adjusted based on what has already taken place on the field, court, ice or track.
Further innovation has led to micro betting on a single play in a football game or on a single pitch in baseball.
This full immersion gives the avid sports fan major skin in the game. Fortunes can rise and fall on a single play as the game wears on. The actual outcome suddenly becomes secondary based on the bets that were placed between the opening kickoff of a football game or ahead of the final buzzer in the third period of a hockey game.
Enhanced online sports betting is not just limited to major betting sports or pro leagues such as the NFL, NBA, NHL and MLB. Sports such as golf, auto racing, boxing and MMA fights are becoming excellent opportunities to expand anyone's overall sports betting menu.
International leagues led by soccer are becoming mainstream betting activities for US players. The recent Winter Olympics are a perfect example of betting markets for secondary sports and sporting events.
The big question any sports bettor is starting to ask themselves is "where does it all go from here?" Many of the recent innovations in US sports betting have been a major part of regulated betting markets such as the UK and Europe. Live in-game betting accounts for much more of the overall betting handle on a global scale. This should carry over to the US market in years to come.
Sports bettors are being challenged by the online sportsbooks to fine-tune their handicapping skills. It is no longer enough to predict the outcome of Sunday's big NFL game. This enhanced betting environment is asking you the predict the outcome of your team's next offensive drive.