Prop bets make every sporting event, no matter how boring, a lot more fun. It all started with the Super Bowl props back in the 1980s. It has transformed into an every-day market in all of the major sports. Bettors will find player props, team props, and more attached to every game on a daily schedule. Then, there are some that are just completely crazy.
Key Points
– There are some absolutely ridiculous prop bets listed at sportsbooks.
– Bettors get drawn into some proposition bets because they are so outlandish.
It Started with the Super Bowl
The Chicago Bears put together one of the best seasons in NFL history (15-1) and won Super Bowl XX. The Bears beat the New England Patriots 46-10 in a game that was never close.
There was the catchy "Super Bowl Shuffle," a rap song put together by the Bears. There was head coach Iron Mike Ditka. And then, there was the Fridge.
William "Refrigerator" Perry was a defensive tackle for Chicago that gained a ton of notoriety throughout the 1985 NFL season. He was used by Ditka on offense and scored two rushing touchdowns and caught a pass for another.
Prior to Super Bowl XX, bookies started offering the first crazy prop bet – Perry to score a touchdown. The bet was offered at odds of +2000. Bettors crazy enough to wager on the 350-pound Perry to score got a nice payout when he scored on a one-yard run in the third quarter.
With Perry's touchdown, the era of Super Bowl proposition bets began.
---
RELATED: BETTING NFL FUTURES FOR FOOTBALL BETTORS
---
Common Crazy Super Bowl Prop Bets
Each year, it seems the list of Super Bowl props continues to grow. Some of the more common wild wagers include a bet on the length of the national anthem.
The bet is an Over/Under wager on the amount of time the song will last. Every year, a different performer does the song. Each puts his or her own spin on the anthem. Some will slow down the tempo or include spots where they stretch out notes.
The time is typically set around 2:00. Super Bowl LVII, for example, saw the bet open at 121.5 seconds with odds of -115 on each side. Chris Stapleton's performance lasted exactly 121 seconds.
Another common Super Bowl wager is on the color of Gatorade that will get dumped on the winning team's head coach. At Super Bowl LVII, bettors were offered the following from FanDuel:
Yellow/Green +110
Orange +180
Blue +550
Red/Pink +550
Clear +1000
Purple +1000
Purple bettors were ecstatic when Kansas City head coach Andy Reid took a bath in purple Gatorade.
Amarillo Slim Prop Bets
Thomas Preston, aka Amarillo Slim, was a well-known gambler who won the World Series of Poker in 1972. He was also well-known for some of his ridiculous prop bets.
He once challenged famed tennis player Bobby Riggs to a game of table tennis. The only stipulation was that Slim could pick the paddles. He beat Riggs using a skillet.
Slim once beat daredevil Evel Knievel in a round of golf. Standard golf clubs were not allowed to be used. Slim would choose the clubs. Slim won the round using a hammer. 
Probably his most famous wager involved challenging the famous racehorse, Seabiscuit. Slim bet that he could beat Seabiscuit in a 100-yard race. Slim, of course, chose the course, one that was 50 yards long. While Seabiscuit's jockey was busy turning the horse around, Slim was too far ahead to catch.
Who Will Be the Next Pope?
Yes, you can bet on the next pope. Current Pope Francis is in his 80s – 86 to be exact – so it's time to start thinking ahead.
The favorites are Cardinal Peter Turkson (+300), Cardinal Luis Antonio Tagle (+400), and Cardinal Marc Ouellet (+600). What's unique about this bet is one of the longshots.
Bono, as in U2 lead singer Bono, is listed on the board at +5000. That's crazy!
---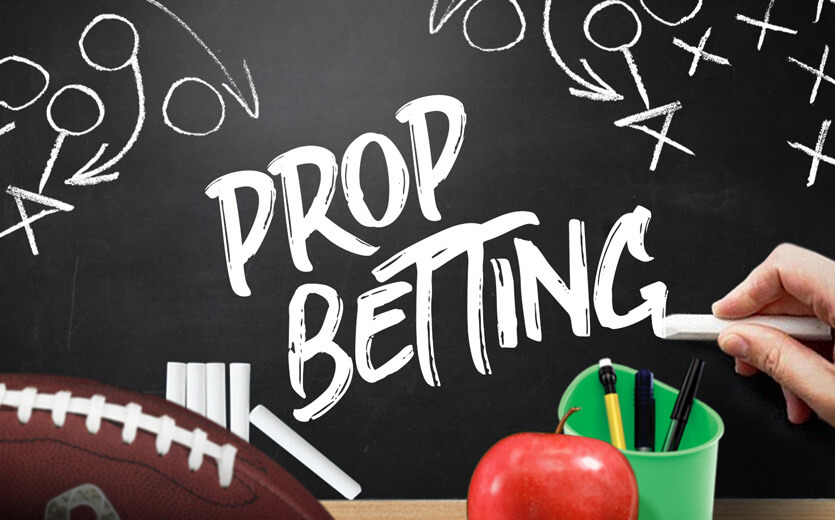 ---
Magic Breasts
You may have never heard of Brian Zembic, but one of his prop bets is. Zembic is a magician who happens to be a high-stakes gambler. He once won a bet by sleeping in NYC's Central Park with $20,000 in his pockets.
In 1996, he accepted an even wackier proposition wager. If he would get C-Cup breast implants, Zembic would earn $100,000. Yep, he took the bet and even won the cost of the operation – a cool $4,500 – in a game of backgammon.
He continued to win $10,000 each year that he kept the implants. That earned him another $200,000 as he finally had them removed in 2016.
More Unusual Bets
The love of the weird will continue. Prop bets can be found daily at virtually any online bookmaker. Recently, some of the more unusual wagers included a tug-of-war battle between an F-150 and a Tesla truck. Elon Musk's Tesla won the first battle and Ford demanded a rematch, which never happened.
When Tom Brady divorced Giselle Bundchen, odds on his next girlfriend popped up at most sportsbooks. Alessio Ambrosio was the favorite, but that odds have shifted in favor of Taylor Swift.
Bettors can wager on whether or not it will snow in London on Christmas Day. There are always odds on the next US President and now you can even find odds on what color tie the President will wear at the next State of the Union address.